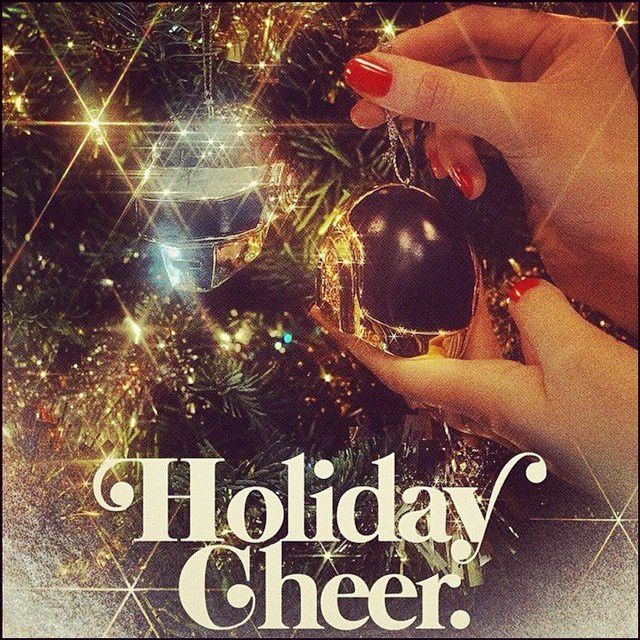 No tour announcement under the tree...
Yesterday, Daft Punk surfaced with a Facebook announcement – and no, it wasn't the worldwide arena tour you've almost given up waiting for. Instead, your favorite elusive robots have diversified into Christmas decorations. Their newly-unveiled "Helmet Ornaments" are little more than a tease now (they've already sold out) – but you can still get your hands on many of the items from the duo's rapidly growing merchandise line-up, such as the "Split-Helmet Pin" ($9), the "Logo Tote Bag" ($20), and the "Give Life Back to Music T-Shirt" ($40).
The ornaments – which were unveiled yesterday – were sadly gone in a matter of minutes, which will either spark an additional run before the holidays (although they were defined as 'limited edition' from the get-go) or send fans frantically scouring eBay. Daft Punk briefly took their official site offline back in March to update the merchandise section, kicking things off with "Get Lucky" shirts and tank tops. They then moved onto posters, lapel pins, magnets, and now Christmas ornaments…but sadly, nothing that involves going near a festival stage.
You don't have to hit daftpunk.com for your collectibles, either: Japanese toy manufacturer Bandai already offers action figures (and there's even an ultra-rare box set of Interstella 5555figures available – only 5,555 were produced) and there is a burgeoning online cottage industry of custom-made (but unofficial) helmets. Don't forget also that the duo is reissuing its two live albums, Alive 1997 and Alive 2007, in a limited edition box-set, complete with a 52-page book of photos from their triumphant 2006/2007 tour. Time to make that Daft Punk diehard in your life very happy this Christmas.
Pour être informé des derniers articles, inscrivez vous :