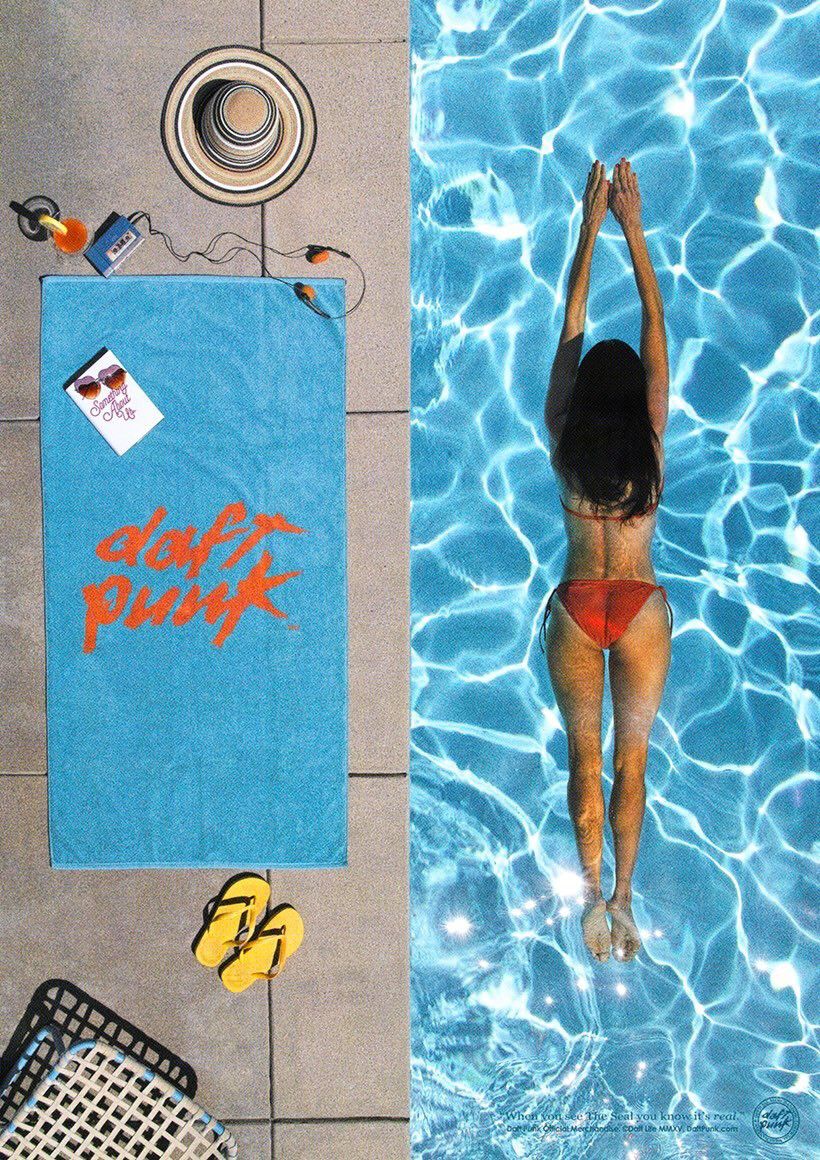 Image via Daft Punk's website
Three years have passed since Daft Punk released their Grammy-winning comeback album, Random Access Memories, and since there's not even an inkling of an idea as to when any new music will drop from the iconic duo, fans are making do with all the official merchandise they can get their hands on.
The French robots have just rolled out their new line of Summer-themed merchandise on their website, which comes rife with their nostalgia-inducing, stylized advertisements. Daft Punk fanatics can lay out or wrap up post-swim in a branded beach towel, or they can become a gilded human furnace in a sweet silver or gold reversible windbreaker, which is an odd sartorial choice in the midst of a toasty summer, but never fear—there's also a branded bandanna to help mop up the inevitable pools of sweat.
For for the real die-hards, there's the new "Declassified" line of merchandise, which is described on the below poster as "authentic, never before owned Daft Punk memorabilia, previously 'CLASSIFIED' and stored away for safe keeping." Each item—which ranges from vintage tour shirts, patches, to toys—is guaranteed to come from original first run stock and comes with a Certificate of Authenticity. So if you don't want to wear your love for Daft Punk on your sleeve, you can put it on display in a dust-collecting collectors box, never to be worn or used in the hopes that it'll make you massive bank one day on eBay.
View the ads below, and head to Daft Punk's website to scope the new line.
Pour être informé des derniers articles, inscrivez vous :